Codafile TrackNPrint
MANAGE YOUR FILING WITH COLOUR CODED LABELS FOR PROFESSIONAL AND PRODUCTIVE ADMINISTRATION
Codafile TrackNPrint delivers a scalable and cost effective solution to improve efficiency and effectiveness in Information Management. Codafile TrackNPrint provides a comprehensive records keeping solution for capturing, classifying, labelling, tracking, scheduling, archiving and managing physical files.
Design your own label templates with your choice of colours, characters, barcodes, images and logos. Create an unlimited number of template designs for any A4 label stock and match any existing colour coding system.
Try all the features of Codafile TrackNPrint today!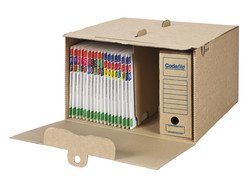 Download a copy of the Codafile TrackNPrint Trial*
*Codafile TrackNPrint Trial version is compatible with
Microsoft Windows 7 , 8 & 10 and includes limitations which
are removed upon registration of a full license.